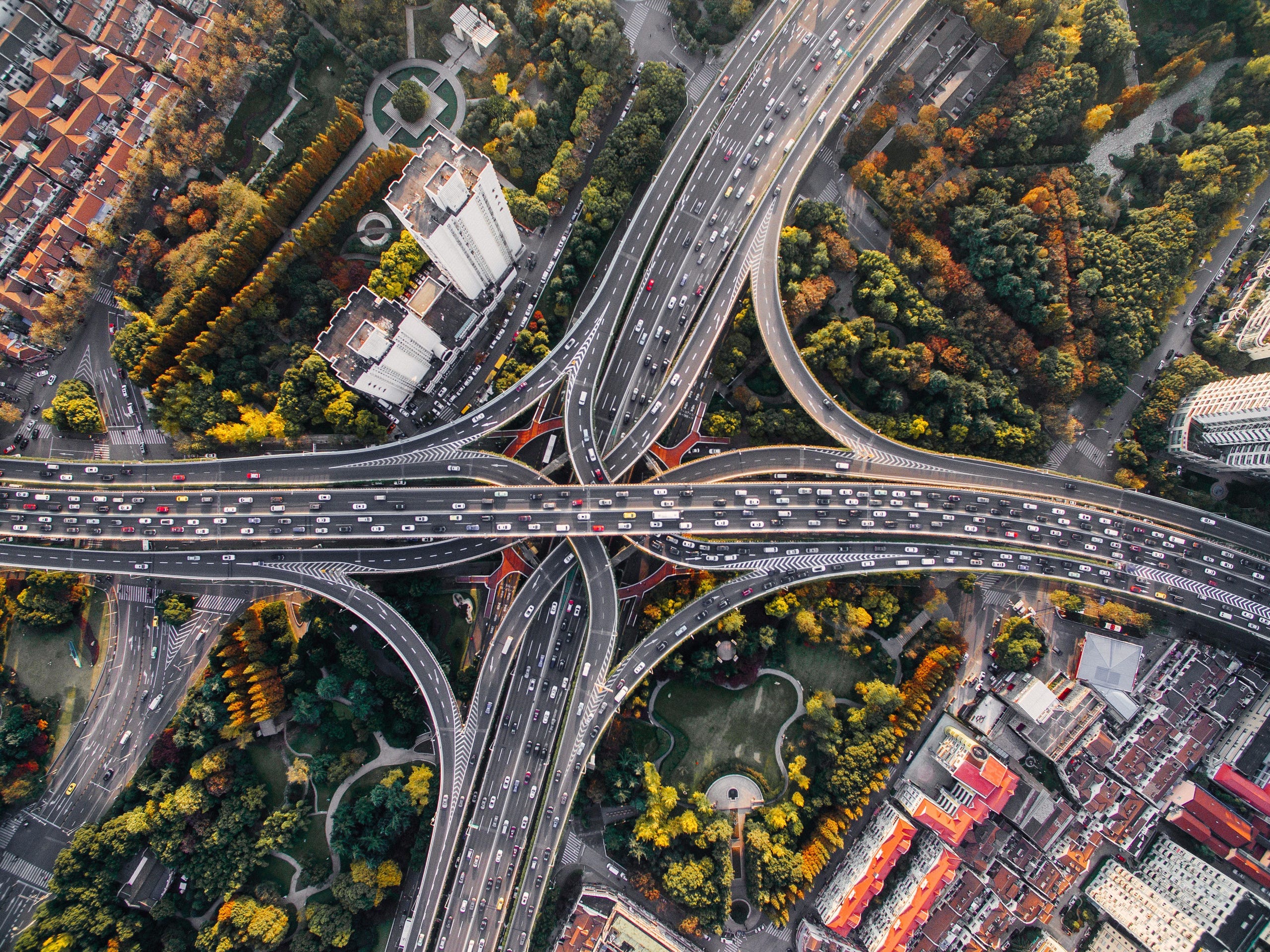 EXPAND TO CHINA
It's complicated, costly and full of risk, but we are here to build a bridge for you
Key Accounting
In Europe, our Hamburg and Paris-based team runs local key account management with signed clients.
In China, our Shanghai-based team builds and maintains a direct, close relationship to the buying business partners locally.
The team presents products to the local buying teams and provides them with all necessary information to get products listed.


Branding
Koelnig to carry out actions in fully alignment with the client as exclusive distributor
To maximise the profit for both parties, Koelnig shall deploy professional legal representative in China to efficiently eliminate counterfeits and illegal sales channels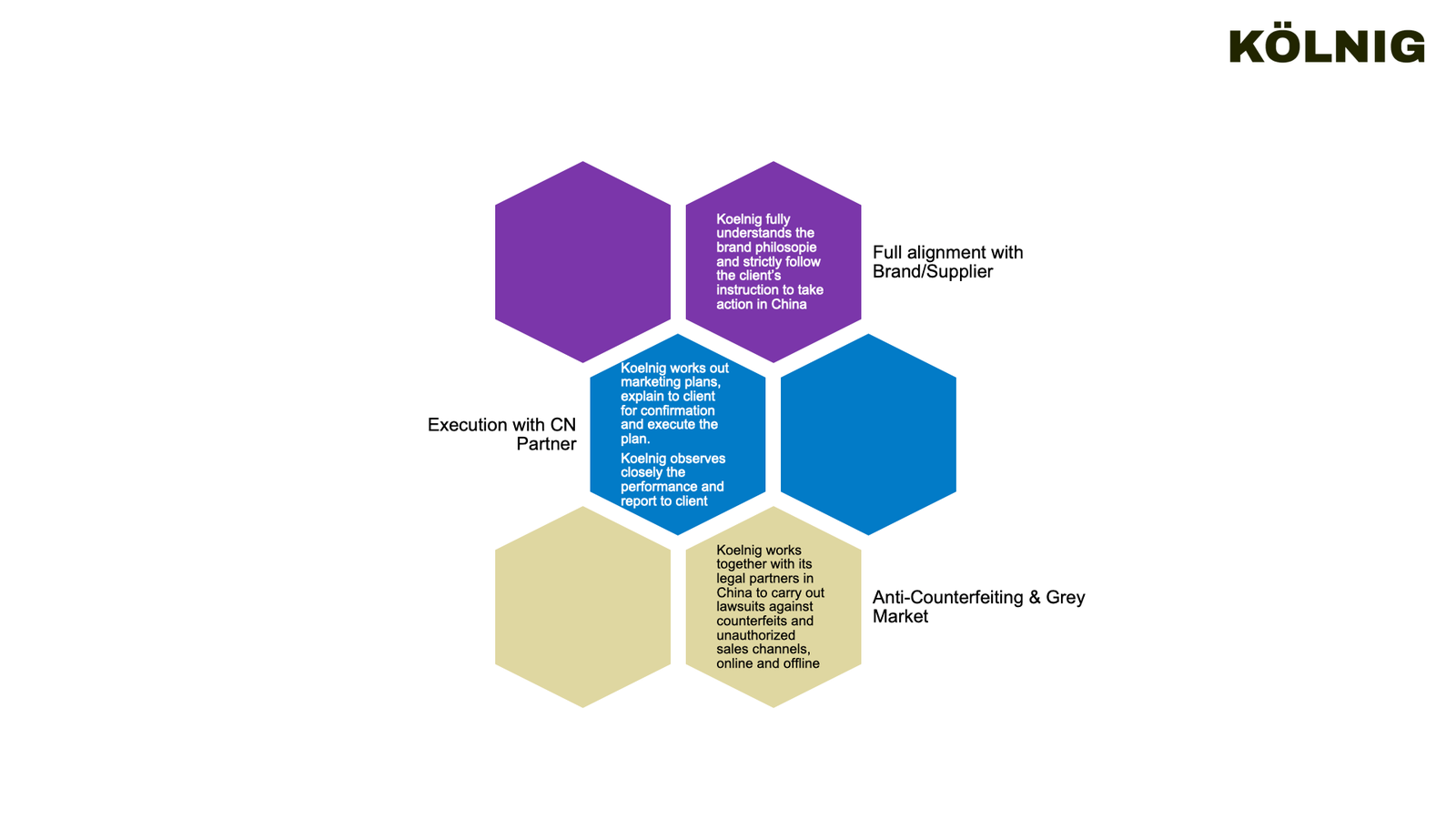 Logistic Management
Logistics plays a key role in achieving success on the Chinese market.
Our state-of-the-art fulfillment infrastructure and associated logistics management is a major point of difference which outstands us from just being a sales agent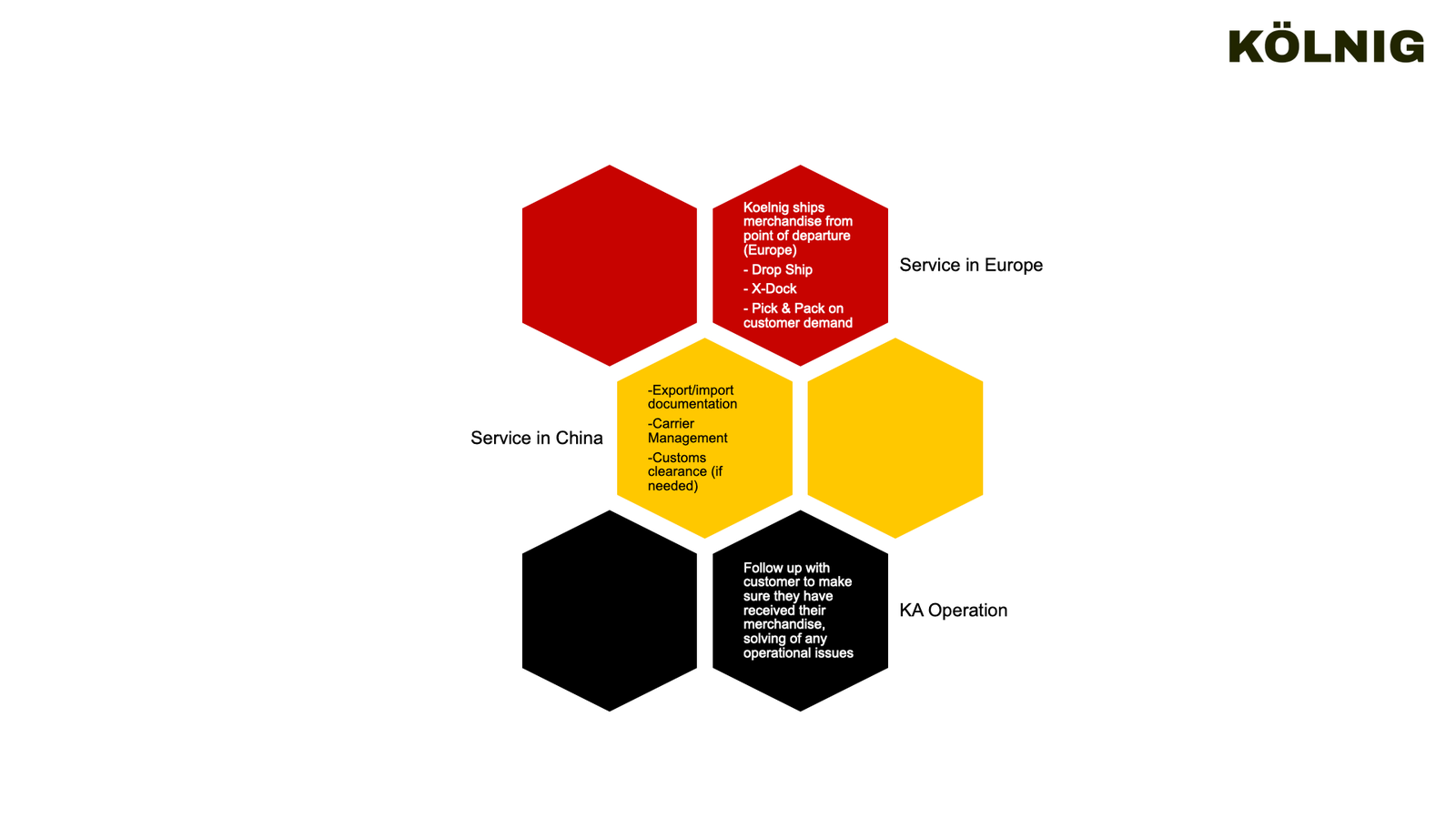 Christian Lenart
Koelnig successfully bridged cooperation between the brand and Chinese distributer